It used to be that when you were a butcher, you didn't just have a job, you were a member of a guild. In 1981, Mark Holzkopf started a three-year apprenticeship learning the trade. His brother was a butcher and he got him his start. Mark went on to learn every aspect of the business over the next 34 years, from breaking down primal cuts to working the counter to being the buyer for a small chain of stores. Then he met Frank Bornhofen.
Frank's dad opened his first butcher shop on Devon Avenue in the 1920's. Frank learned the trade from his father and he bought out his dad when he retired in '60s. He moved the butcher shop a couple of times, landing at the current location on Broadway in the Edgewater neighborhood of Chicago in 1985. After almost thirty years at that location, Frank was thinking about selling.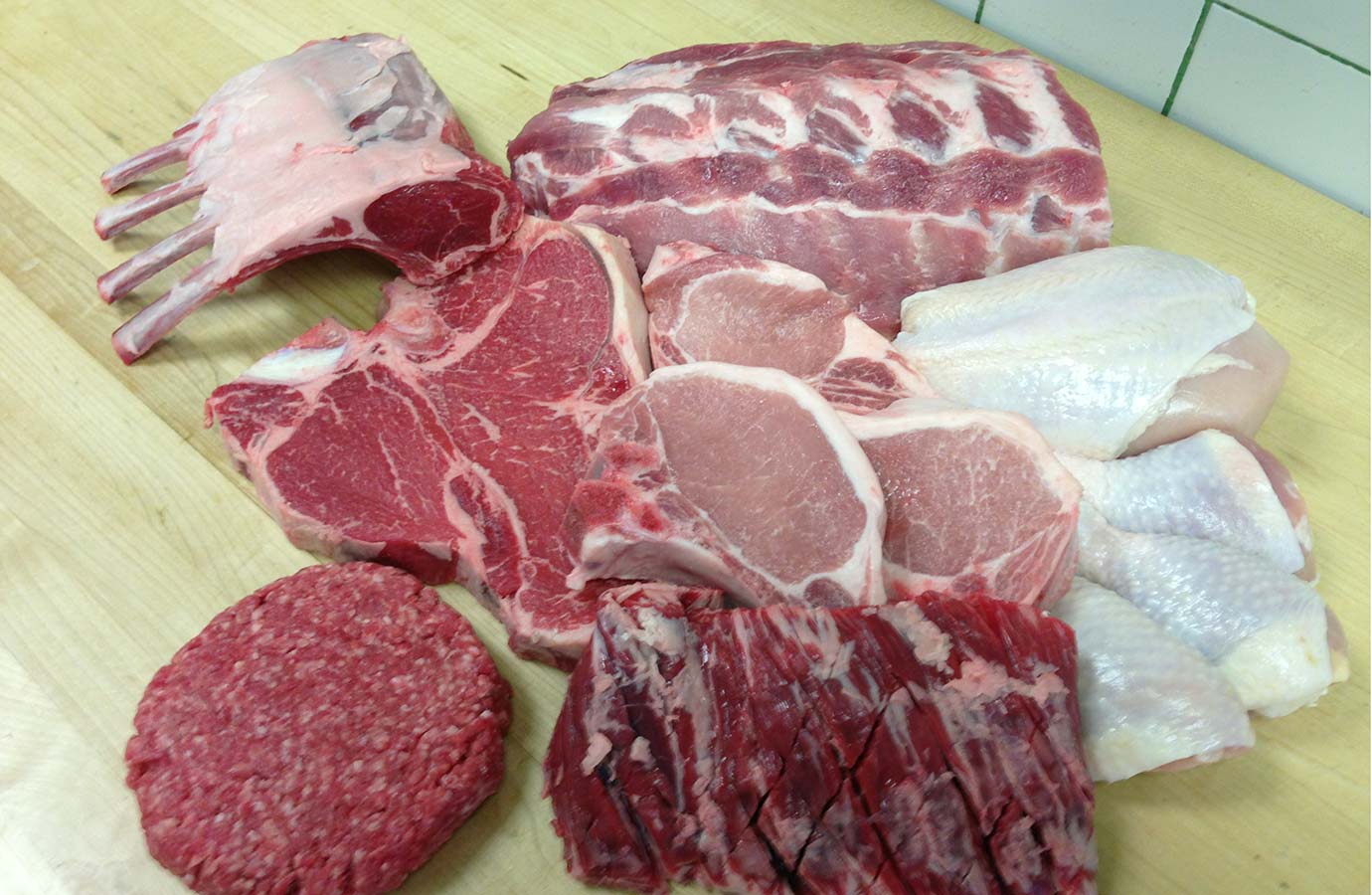 From the moment Mark walked into Frank's shop on his Saturday off to check it out, he knew he belonged there. The two men struck a deal and Bornhofen's became Holzkopf's. It was a smooth transition, with Frank introducing Mark to all his customers. You can still find Frank there helping out on busy holidays and the occasional Saturday. Matt Pesola has been a butcher since 1979 and he and Mark have worked together on and off for all these years. Sometimes one guy was the boss, sometimes the other. Matt now works at Holzkopf's. Their butcher's knife skills are peerless and their suggestions for temperature and cooking times are spot on. They know 80 to 90 percent of their customers on a first name basis, along with their buying habits. They might make suggestions, introducing a new cut or a different cooking method, but always in the context of who the customers are and how they like to eat. It's hard to replicate that kind of service.
There have been some changes since Frank owned the store. Mark writes a blog on the Weber grill website with information about various cuts of meat, cooking instructions and recipes. You can buy grass fed beef at Holzkopf's, which unlike Whole Foods, is ground to order. The lamb is from Colorado and there are specialty items like house made sausages. The store carries a small well-chosen selection of sauces, marinades and rubs; many brands are original to Chicago. They also feature a cut that I have not seen anywhere else, boneless pork ribeye….delicious! It's $6.98 a pound and portion cut in 6 to 8 ounce pieces.
I thought this was going to be a modern day David and Goliath story. It was going to be about a neighborhood butcher shop that's been at the same location for thirty years. And that same shop confronting the arrival, a block away, of one of the four new Whole Foods Markets scheduled to open in 2015. That brings the ever-growing chain to nine stores in this city alone. But no, that's not the point. The most important thing for the neighborhood and for Chicago is the need for both markets to exist, even in close proximity. If our city is to retain the individual character of its neighborhoods and remain a lively place to shop, both Holzkopf's and Whole Foods need to be there. Taken together, the two stores provide the best for our community's shoppers and passionate home cooks. But buy your meat from Holzkopf's…their prices are better too.
Recipes
Mark's Grilled Lamb Chops and Lamb Burger