Shopping on the Internet has never been easier. With a click of the mouse, ingredients, wine, books, equipment… all things food related…. can be quickly and efficiently ordered and delivered pronto, right to your door. The giant Amazon has an almost frightening depth and breadth of offerings in all these areas. But you miss out on a lot. The quality of produce, the weight of a pan in your hand or the feel of a knife cannot be assessed online. While I would never give up the experience of wandering in a bookstore or wine shop, while I'd never stop scouting for ingredients in markets and farm stands, there are some sites on the web that are also wonderful shopping experiences. Here are three favorites.
Kitchen Arts and Letters
I have a friend – a writer, teacher and editor – who has never ordered a book from Amazon. She holds steadfast to her belief that perusing bookstores yields so much more than clicks on a screen. Nothing illustrates this better than an afternoon spent browsing in the New York City bookstore, Kitchen Arts and Letters. Nach Waxman opened the store in 1983. His previous career was in publishing, but I think the years he spent as a graduate student in anthropology were a more important influence on the shop. His aim with Kitchen Arts and Letters was to create a bookstore totally devoted to a single subject – food. His collection includes not only recipe books and profiles of restaurants and famous chefs, but also operational and technical manuals, books on wine, chemistry, equipment, culture, history, travel, the visual arts, poetry, literature…every aspect of human life that is impacted by food. As he puts it, "You can find books on the microbiology of cheese manufacturing, the role of gastronomy in Moliere's plays…you can find books on kitchen antiques, contemporary agriculture, biotechnology…." I've been a customer since the first week the store opened and over the years have developed a wonderful friendship with Nach. When the Cook's Gazette first went live, it was his critique for which I most anxiously waited.
The managing partner of Kitchen Arts and Letters is Matt Sartwell. In his previous career, he worked as a book editor and was a former chair of the book committee for the James Beard Awards. He is an avid cook, as well as being very widely read, and is extremely knowledgeable about the store's collection. You realize the depth of his knowledge when you ask about a topic or need a recommendation. He is also endlessly patient with questions whether you are speaking with him in person or on the phone.
There are over 12,000 titles in the store and 3,000 – 4,000 out-of-print volumes in the basement, everything from first editions of M.F.K. Fisher to a cookbook by Muhammad Ali's chef. Last copies of significant books and publications are never sold, but are available for customers to read and even to copy. The store will also search for hard–to-find and out-of-print books. There are volumes from publishers from around the world and books in French, Spanish, German and Italian in addition to English. Customers range from star chefs and their teams to home cooks seriously devoted to the craft and to putting the best possible meal on the table. The bookstore partners with the 92nd Street Y on a series called "Talks and Tastings," bringing in a fascinating array of chefs, purveyors, artisans and writers to discuss all topics relating to food.
But dear readers, I know most of you do not live in New York City. Fortunately, Kitchen Arts and Letters has a great website. For years, the sheer number of volumes at the store made it daunting to even contemplate a website but here is how they have resolved the issue:
What we are listing here to start off are recent, interesting, or hard-to-find books, including some that deserve all three labels. This website gives us a place to showcase books you are less likely to find all over the internet, and it lets us do a better job about informing you about the books you do find here.
So the website is your door to the shop. Online ordering is easy and efficient. In addition, you can keep up with the talks at the 92nd Street Y. Subscribe to the monthly newsletter that lists new and rare books, books from around the world, books you should know and books you can't buy from the big guys. While nothing can take the place of an afternoon spent browsing in Kitchen Arts and Letters and talking with Matt and Nach, their website is also a wonderful place to be and an efficient way to shop.
ImportFood.com
There are a number of options for buying Southeast Asian ingredients in the Chicago-land area. There's Argyle Street in the heart of the Vietnamese community. Over the course of three blocks there are markets selling a bewildering mix of canned, fresh and frozen items, all of varying quality. In Niles, there is Super H Market selling primarily Korean ingredients. This store has a good fish counter and a meat department that offers Korean-style cuts of beef and pork. In Arlington Heights there is Mitsuwa and Tensuke, where the focus is on Japanese provisions and sashimi grade fish.
None of these stores feature ingredients special to Thai food or the cooking of neighboring Cambodia, Laos or Burma. Fortunately, there is an amazing website, ImportFood.com that fills this gap. It also does much more for the cook who wants to really explore the food from Southeast Asia or come close to recreating the tastes, texture and aroma of dishes experienced while traveling in the region.
ImportFood.com of course offers extensive selections of sauces, condiments, spices, soup bases, curry and chili pastes, fish sauce, noodles, rice, flours, canned goods and packaged snacks. The specific brands they sell are all vetted for quality, eliminating the confusion when confronting the crowded shelves at Asian markets. There is a section called "the essential Thai pantry" and with these basics on hand you have the flexibility to pick up the fresh ingredients…vegetables, meats or fish… and create many authentic recipes. ImportFood.com also sells fresh Thai ingredients like kaffir limes and lime leaves, galangal, birdseye chilis, Thai eggplant, Asian basil and betel leaves. Unlike what you find in most of the grocery stores, these ingredients are pristine. The site also offers authentic cookware, again of a quality you do not find in local grocery stores, if you can find it at all.
One of the truly unique features of the website is the selection of videos showing street vendors in Thailand preparing a large range of dishes. Great still photos accompany the videos as well as the recipe, a shopping list for ingredients and special equipment needed for the preparation. When you can actually see the food being prepared it enables you to come so much closer to creating these dishes in your own kitchen. Again and again while watching the videos I find myself saying, "So THAT'S how you are supposed to do it!" Jerry Good, the owner of the company, says to anticipate 20 new videos in the coming months! The site also features almost 300 recipes in all categories from snacks to desserts and you can explore these recipes by main ingredient or course in the meal. There is even a section of American-Thai fusion recipes.
The products from ImportFood.com are recommended in Saveur Magazine and by chefs of the caliber of Thomas Keller. They offer some very special items like sour tea leaves, along with the garnishes, used for the Burmese fermented tea salad. They also sell two extraordinary coconut milks that are preservative free. I prefer the Chaokoh brand, with its higher fat content. The ordering process and delivery are extremely reliable. However, what makes using this website so special is not just the ingredients, both the fresh and dried goods, or the equipment or the authentic recipes, it's the opportunity and fun the site provides for exploring the tastes and even the sounds of the cuisine from Southeast Asia. And by the way, they are extremely helpful answering any questions when you place an order on the phone!
Last Bottle
Going wine shopping is a lovely way to spend an afternoon. Maybe you are knowledgeable enough to go bargain hunting and come up with some great finds hidden on a shelf. Maybe you have a country in mind or a region or there is a grape varietal which interests you. Maybe you are looking for a special bottle to go with a particular meal that you are preparing. These considerations necessitate a trip to the wine store. Of course, it's also best when you are a regular customer whose tastes and budget are well known.
But what about Internet shopping? There are a lot of sites with good prices but they tend to be crowded with distracting offers for glassware, fancy chocolates or other items. There are so many choices that, unless I am hunting for a particular bottle, I am quickly overwhelmed and unsure whether to trust the prices and descriptions. Last Bottle is a different and unique shopping experience.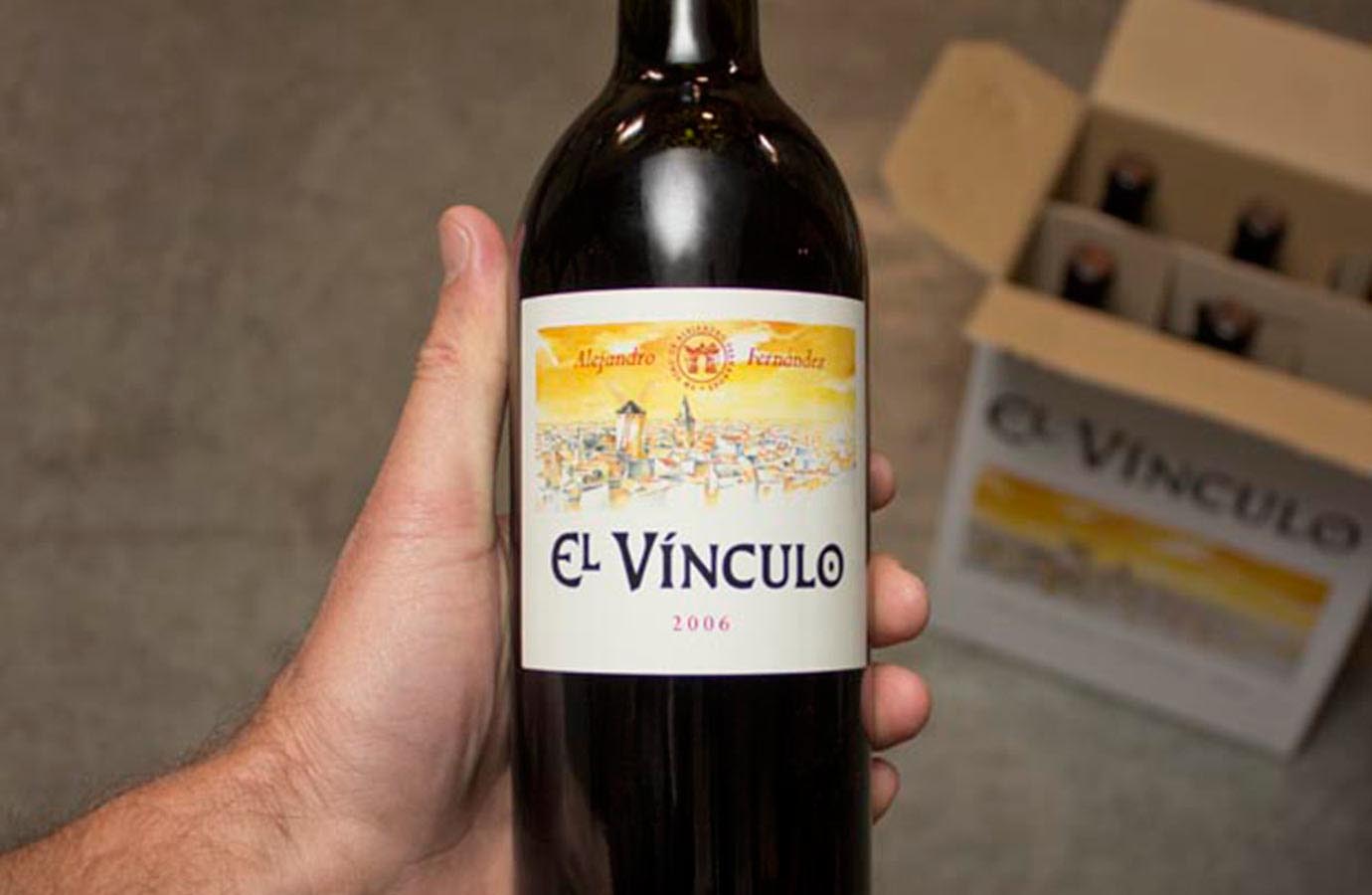 Three Californians, Stefan Blicker, Brent Pierce and Cory Wagner, founded the company in 2011. They have a total of 60 years combined in the wine business. By 2013 they had over 100,000 orders and were chosen by Food & Wine magazine as one of the top ten online wine shops. They offer only one wine a day at a discounted price compared to retail stores or other web based ordering sites. They often feature older vintages and hard to find gems, with generally more options for buying red wines than whites. The enticing descriptions that go with each bottle make it almost impossible to resist purchasing. But I've also found the information to be very accurate, giving a good account of what you will find in the bottle. If you buy six bottles (sometimes just 3 or 4) shipping is free. You get a $25 credit for referring any new customer who then makes a purchase and the person who buys the actual last bottle of an offering gets a $25 credit. That has happened to me once so far…it's strangely thrilling.
This is how the owners describe their business:
"We're wine drinkers, collectors, and part of the global wine trade. We treat people like we expect to be treated. Mostly, we are totally stoked to bring you incredible juice at the best prices we can possibly obtain, every day.
Sign up (and thanks for saying I referred you!) and you will have the daily opportunity to buy some wonderful wines at a very good price!
Note: 6.7.15 It's a sad sad day for Illinois. After publishing this issue, it has come to my attention that Last Bottle will no longer be shipping to Illinois. I will keep you posted if circumstances change.