Yellow leaves, or none, or few, do hang
Upon those boughs which shake against the cold,
Bare ruined choirs where late the sweet birds sang.
Sonnet No 73, William Shakespeare
What flavors combat autumn's first frost-touched landscapes? At this time of year, many soups, sauces, and braises start with a base of caramelized onions. Properly done, the process takes an hour, paying careful attention after the first fifteen minutes.
Because of the time involved, I usually start with at least three pounds of onions, reducing them down to little more than a cup. The depth of flavor achieved by slowly reducing and browning the onions is worth the time involved, but I'm also glad I have a TV in my kitchen.
You can use caramelized onions as the foundation for a dish or freeze them in small portions to enhance the flavor in dishes like mushroom soup, scrambled eggs, pasta sauces or pizza.
Ingredients
3 pounds of Spanish or Sweet Onions, like Walla Walla or Vidalia
4-6 Tbl olive oil
3 or 4 thyme sprigs (optional)
2 or 3 cloves of garlic, thinly sliced (optional)

Instructions
Cut the onions in half, from root to stem end (pole to pole), slice off the ends and peel. Following the striations, thinly slice the onions into half-moons, about 1/4 inch thick. In a large bowl toss the slices to separate and lightly coat with olive oil. Each slice should glisten, but you don't want oil pooling in the bottom of the bowl.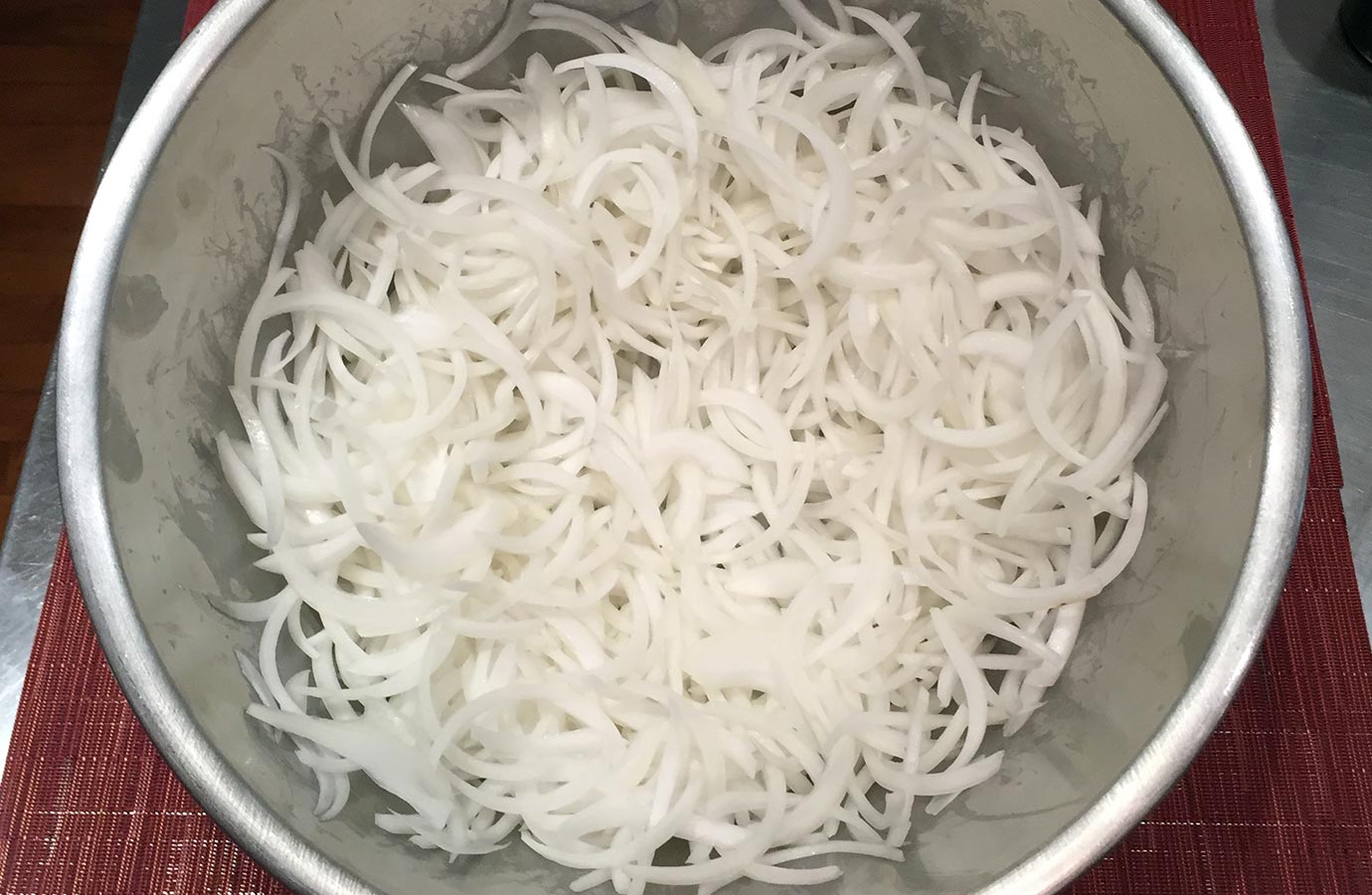 Start the onions covered in a large sauté pan over medium heat. Let the slices wilt in their own steam for 15 minutes, stirring occasionally. Uncover and turn the heat to high to evaporate any liquid in the pan. If you are using them, add the thyme sprigs at this point, pulling out the bare stems at the end of the cooking process.
Reduce the heat and cook slowly, stirring more and more often as the onions brown, for approximately 45 minutes. Ten minutes before the onions are done, you can add the garlic if using. You want to get rid of the raw taste without browning the garlic.
The reduced onions are done when they are a rich brown color, soft, and incredibly fragrant.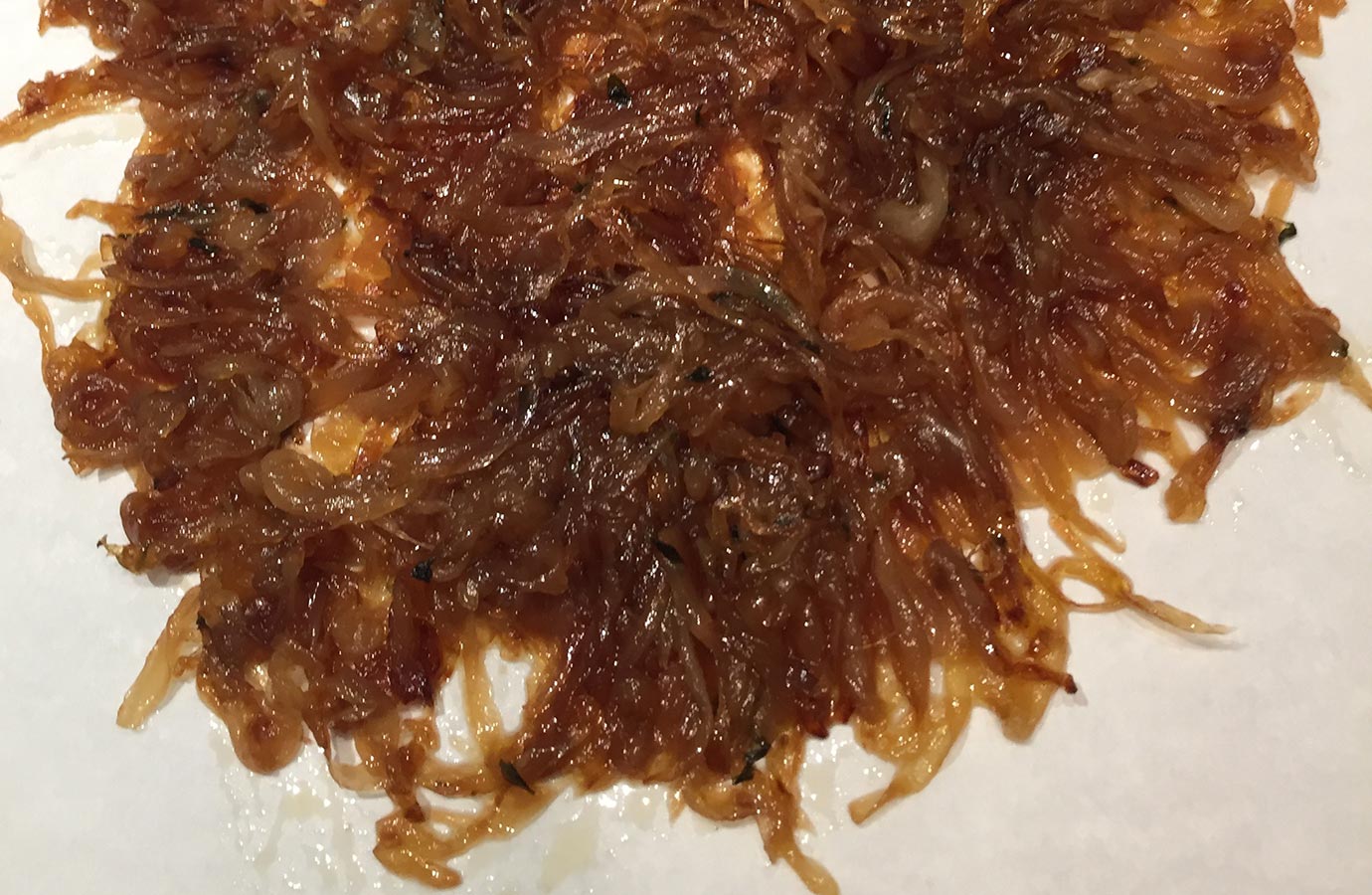 Recipes