Photo above by Eric Futran
One of the great things to do in La Merced is to buy a steak from one vendor and have it cooked by another, on the spot, over charcoal. It's served with frijoles, pinto or black beans, fresh corn tortillas, a choice of several table salsas, and often strips of charred poblano pepper and onion or pickled jalapeños and carrots. A popular salad served with carne asada is made from nopales, or cactus paddles, garnished with radishes, tomato, and white cheese. This meal is also popular in Mexican restaurants all over the United States and a favorite at my house, eaten in winter, spring, summer, and fall.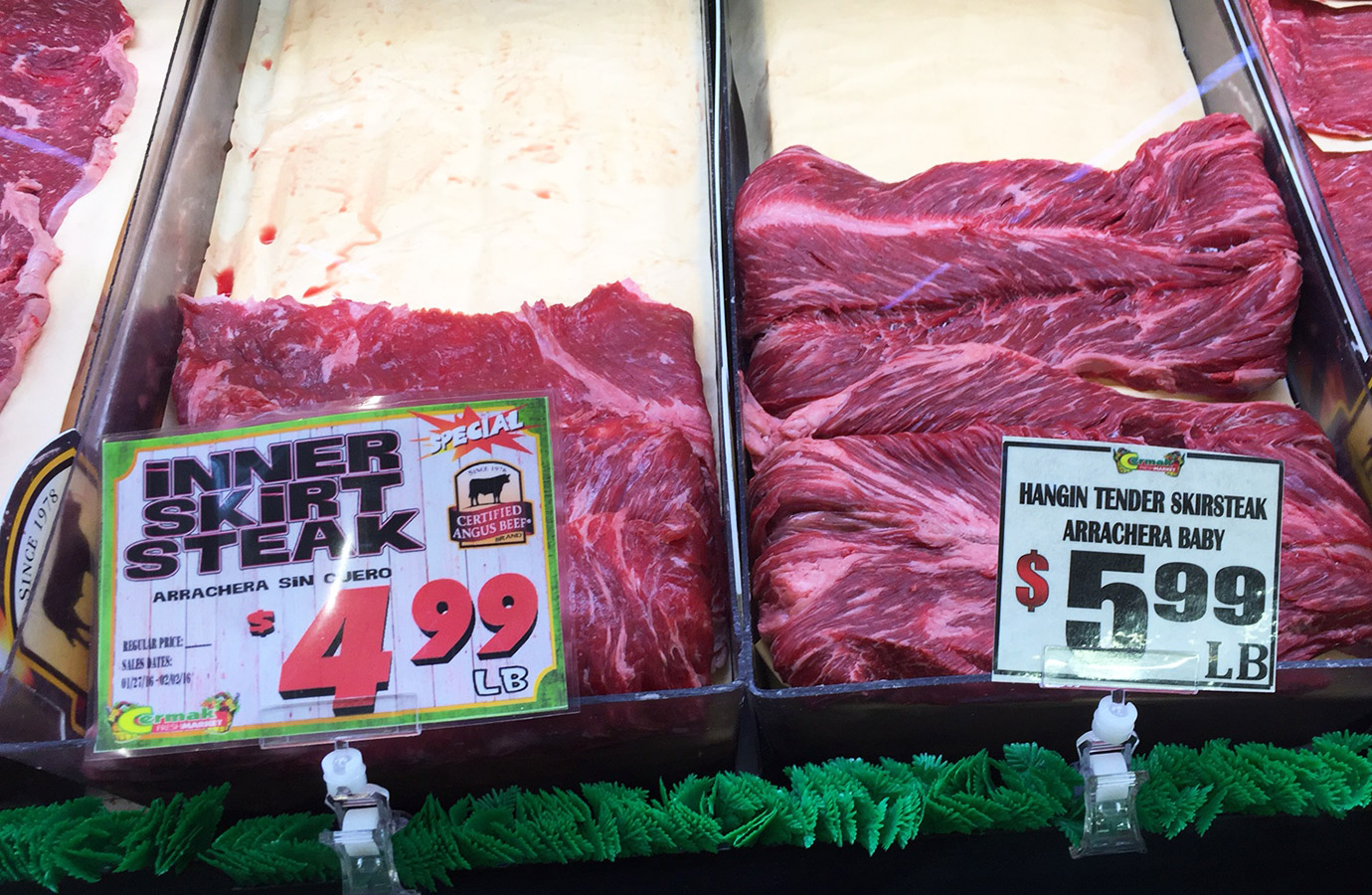 The cook has a choice of many cuts of beef, from strip steaks to T-bones, tenderloin to skirt steak. For me, the most economical choice is also the best: skirt steak. In Mexican grocery stores, look for arrachera. At American meat counters, buy skirt steaks. The hanging tender is also excellent.
Before grilling, let the meat come to room temperature and then sprinkle both sides with salt, freshly ground coarse pepper, a squeeze of lime juice, and a dusting of freshly toasted and ground cumin seed. You can also rub the steaks with a little crushed garlic and oil before the rest of the seasoning. Cook the meat on a very hot grill until quemada muy bien, "burned so good," with that delicious charred flavor on the outside and rare tender meat on the inside.
The best carne asada is cooked over charcoal, but a gas grill or a preheated indoor grill pan also work well. Let the meat rest before cutting it into strips. Allow half a pound per person. If there are any leftovers, they are great the next day for a steak and egg breakfast.