As told by Maggie Kast
This fudge was also a favorite of my own kids. To check when the syrup is ready, use the traditional ice water test or cook until the syrup is at 240 degrees, the temperature corresponding to the firm ball stage. Pieces of the finished candy will then be easy to handle. The original recipe had a coating of semi-sweet chocolate, which we found obscured the delicious bittersweet coffee-and-cream flavor. The availability today of high-cacao types of chocolate offers a delightful contrast: bitter chocolate to sweet fudge. Of course you can skip that extra step.
Ingredients
3 cups sugar
2 Tbl instant coffee (preferably Espresso)
Pinch of salt
½ cup milk (whole or 2%)
1 Tbl light corn syrup
¾ cup half and half
2 Tbl unsalted butter
2½ ounces chocolate, 70% cacao or higher (optional)
1 tsp neutral vegetable oil (optional)
8" x 8" square pan or other of similar size, sprayed with non-stick cooking spray

Instructions
Add the first six ingredients to a heavy three-quart saucepan, stirring to mix, and bring to a boil over medium-high heat. Cover the pan and lower the heat, allowing the mixture to boil up and clean off the crystals as they form on the sides of the pan. Then uncover, lower heat to a slow boil, and wash down any crystals on the sides of the pan with a brush dipped in cold water.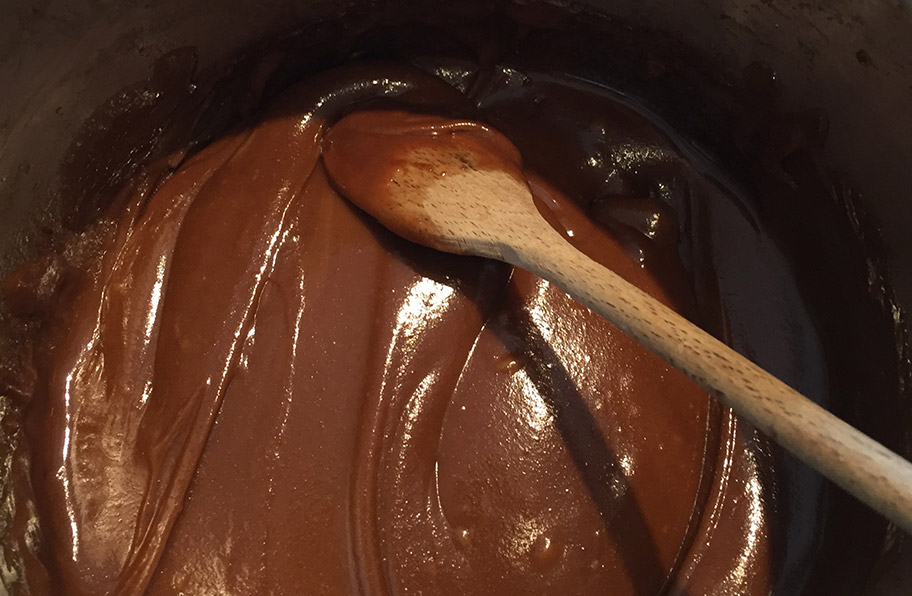 Don't stir any more, but check the temperature of the boiling syrup frequently and/or use the ice water test. When the temperature reaches 240 degrees Fahrenheit, turn off the heat and drip a spoonful of syrup into a glass filled with ice and water. Pour out the water and gather the syrup into a sticky ball.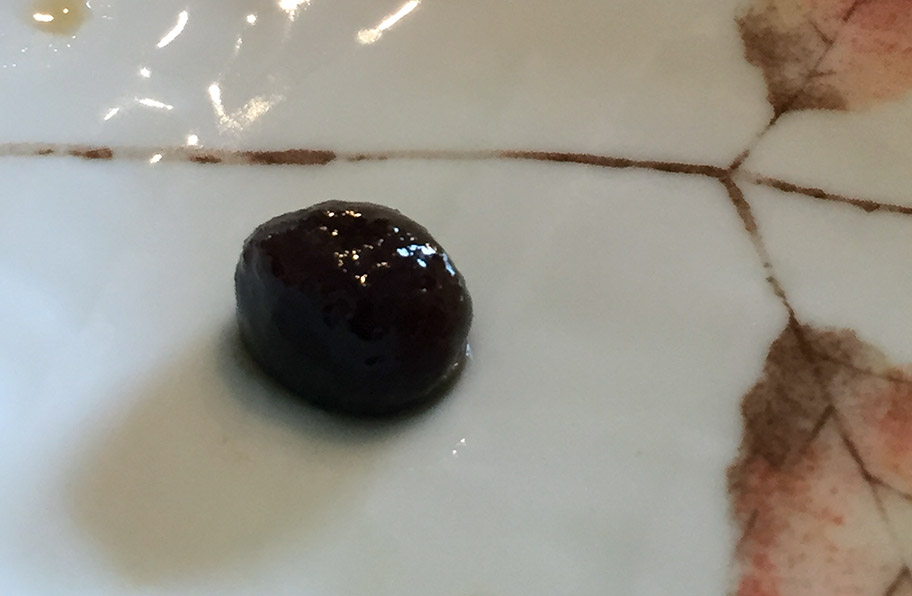 When the ball is just firm and holds its shape between your fingers and on a plate, the candy is ready. Let it rest until lukewarm, 110-115 degrees. While it cools, add butter and vanilla to the syrup, but do not stir. Then beat it until it loses its gloss and gets too thick to stir. Scrape into the prepared pan and press down with your hands. Cut into squares unless you are using the chocolate drizzle.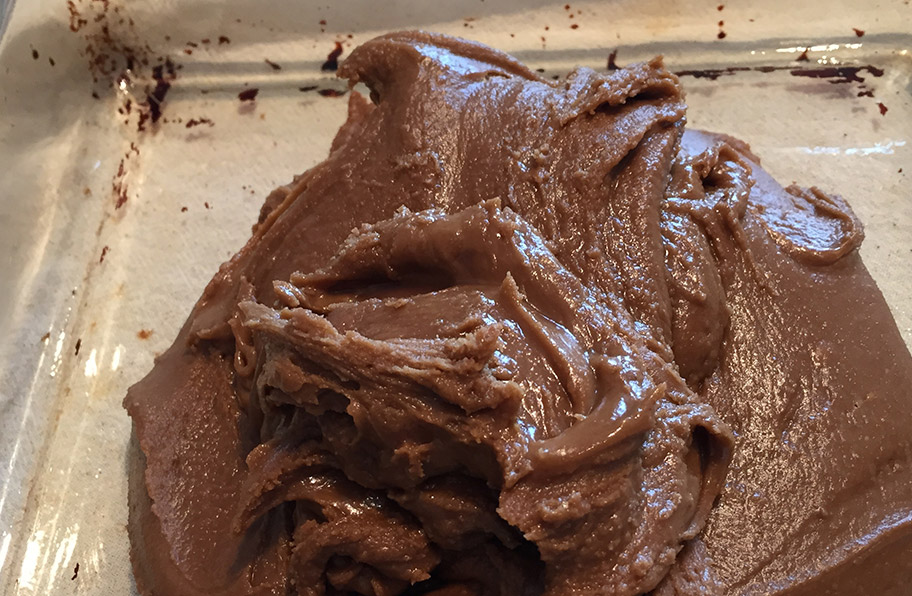 To decorate with chocolate, break up a bar of bittersweet chocolate and heat it with a teaspoon of neutral oil in a microwave on half power. Start with one minute, stir, and add another minute if needed. Alternately, melt the chocolate in a double boiler, being careful not to let water drip into the chocolate. Make a paper decorating cone or use a plastic bag with a small hole snipped in one corner. Put the chocolate in the bag and pipe lines across the pan of fudge at one-inch intervals. Then cut it into squares across the lines of chocolate. When the chocolate is hard you can cut between the lines in the opposite direction to form squares.