For many years I have been attracted to cooking in clay vessels. At various times in my life, my cupboards have been crowded with Mexican ollas for simmering beans and making hot chocolate, housed next to tagines for lamb stews and roasted chicken. There was even a Romertopf Clay Baker phase. Then came my introduction to the world of Japanese clay pots. I had no idea when I first opened Naoko Moore's cookbook, Donabe: Classic and Modern Japanese Clay Pot Cooking, that this discovery would not just mark another phase but rather be the beginning of an important journey.
The famous 20th century potter Shoji Hamada and his great friend, Soetse Yanagi, created the concept of "mingei" to describe the special beauty of objects that are an integral part of everyday life. Donabe belong to this category. What is it that ignites my passion for these vessels? Is it the special clay from the ancient bed of Lake Biwa which is used to make the pots, or is it perhaps the alchemy of the cooking process within them?
As Yanagi often said about artists, modern chefs are over-proud of their individualism. While creativity and freedom are essential parts of a chef's process, the extent to which they can connect to a culinary heritage is what gives their food a heartbeat.
After reading Naoko's book, I started exploring her website Toiro Kitchen. In addition to sharing recipes, she imports and sells a line of donabe made by the artisanal pottery company Nagatani-en. The kiln was founded in 1832 and has been owned and run by the family for eight generations. My first purchase was a kamado-san, the double-lidded rice cooker. The rice prepared in this donabe was exquisite. Naoko's whole line of Nagatani-en's pots now jostles for space on my kitchen shelves.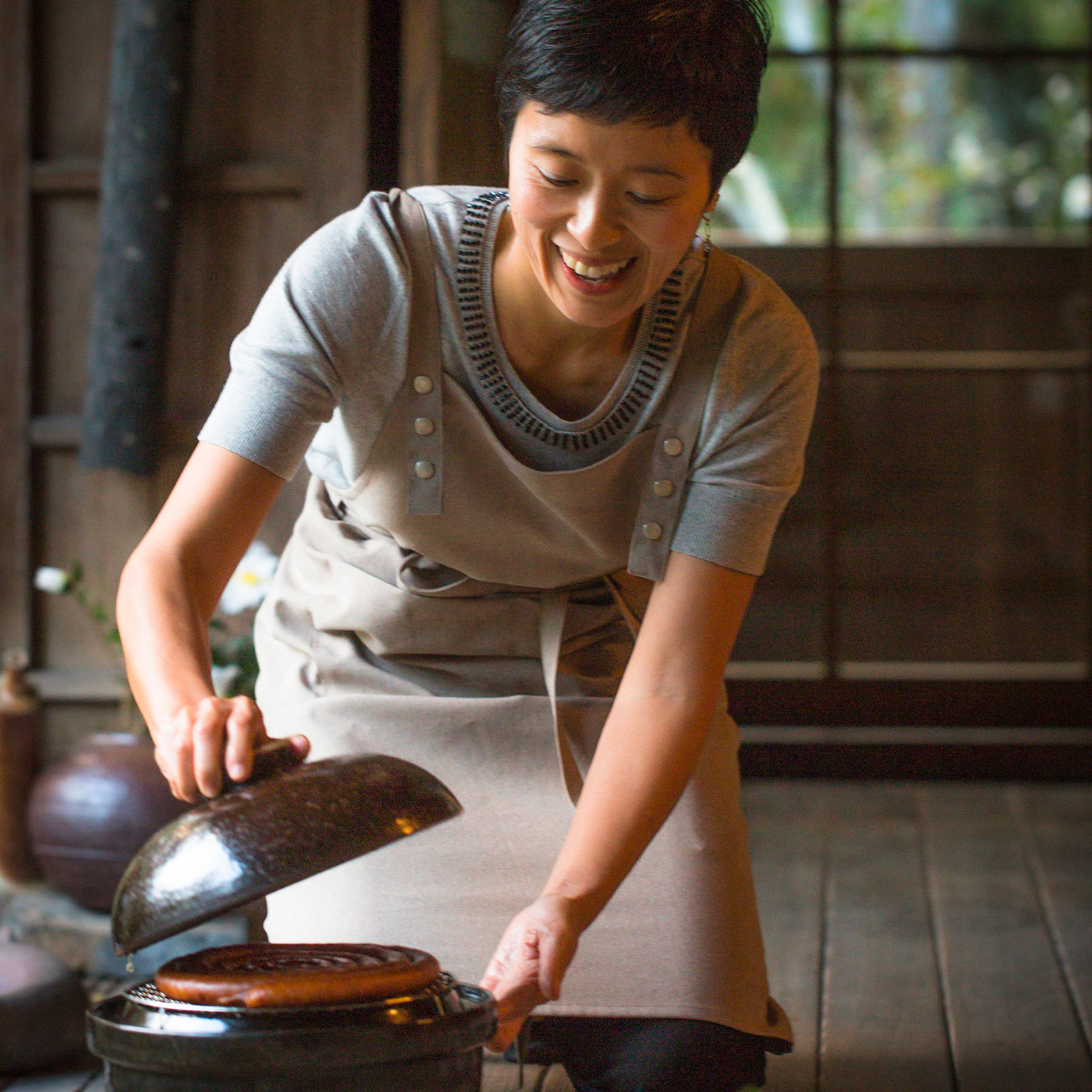 Photo above by Eric Wolfinger © 2015
Before a recent trip to Japan, I felt compelled to delve into the matter more deeply. I started corresponding with Naoko. This past November, I finally made a pilgrimage to the original climbing kiln in Iga Prefecture, Japan. I toured the modern Nagatani-en workshops and visited the family's 200-year-old house and garden. I can finally feel the deep ties between the cooking pot, the ingredients, and the cultural context of Japanese hospitality—the ritual of gathering friends and family around a communal dish to share sustenance and conversation. For me, this is the essence of donabe.
Visit to Nagatani-en
Donabe Grill
Donabe Rice
Recipes
Sun-Dried Mushroom and Tofu Hot Pot
Drunken Steam-Fried Drummettes in Shochu Sauce