Dough
Ingredients
2 ¾ cup (12.5 oz) unbleached bread flour*
1¼ tsp salt
Approximately 1 cup water
Instructions
Whisk together flour and salt, make a well in the center, and pour in the water.
Incorporate the flour and knead until you have satin smooth dough. It should feel like your earlobe, soft and yet a bit firm.
Let the dough rest for around thirty minutes.
Divide the dough into four pieces and roll these into ropes approximately ¾ inch thick.
Divide each rope into 12 pieces and roll each piece into a round dumpling wrapper, taking care that the edges are a little thinner than the middle. Anna and Telmen use a short stubby pin that is easy to work with one hand as you turn the circle of dough around with the other hand.
*A note about the flour. In Chicago, Anna and Telmen use Korean Beksul flour. It is available at Super H Mart and other Korean groceries. After some research, I think the closest equivalent would be King Arthur unbleached bread flour.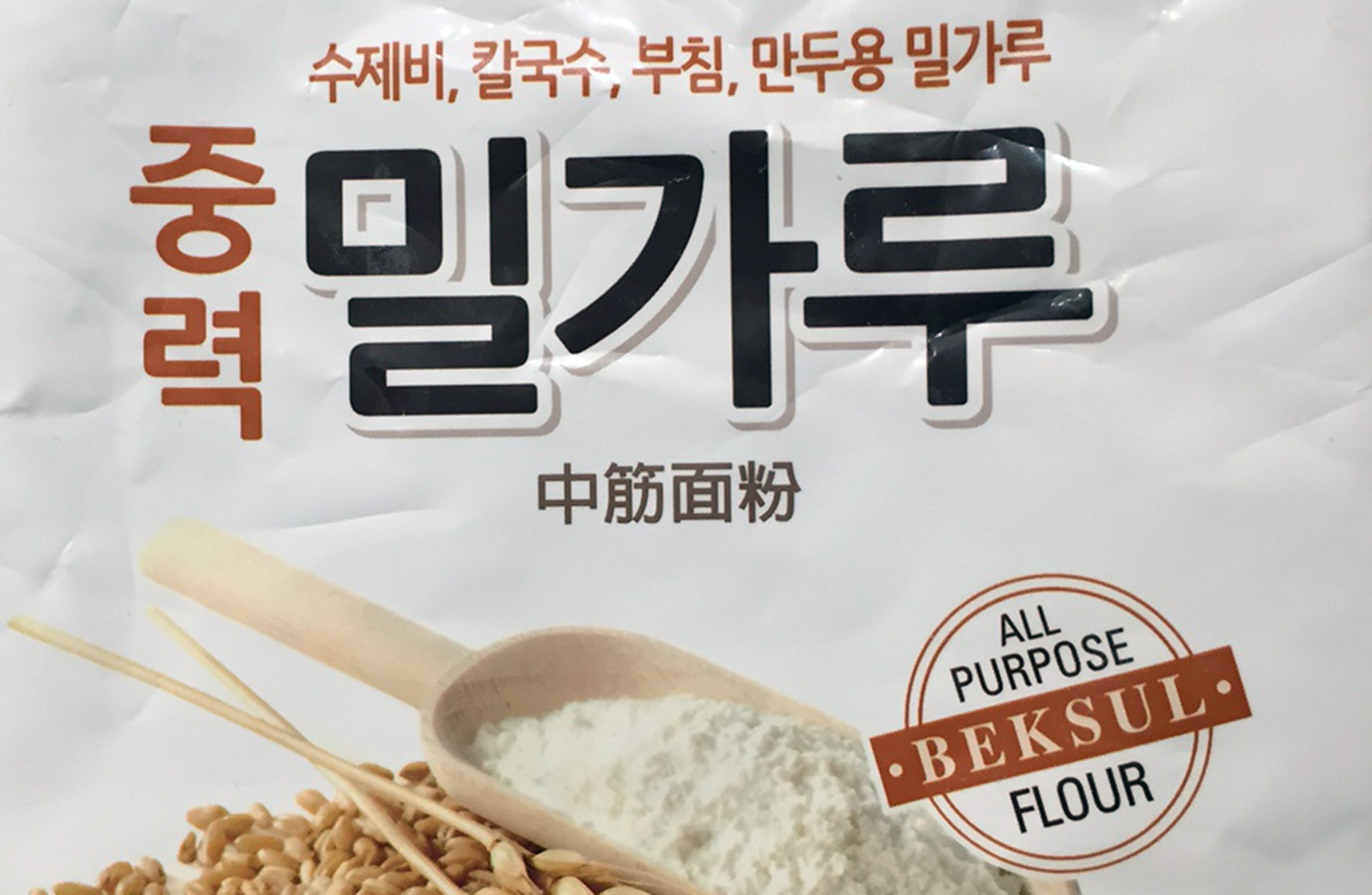 Noodles
Instructions
Begin by making the same dough as used for the dumplings. Cut the dough into quarters. Roll out one quarter at a time, keeping the rest of the dough covered so it doesn't dry out. Very lightly flour the work surface. Shape the dough into a ball. Roll this into a circle by stretching as well as pressing down. Stretch the dough by rolling a quarter way back onto the pin and gently pushing the pin away from you. Give the disc a quarter turn and repeat. Keep rolling and stretching until the dough is between an 1/8th and ¼ inch thick.
Fold each piece of dough like a business letter, in three layers, and then cut the noodles into ¼ inch wide strips. Fluff the noodles into individual strands.
Alternatively, use a heavy-duty hand crank pasta machine like an Atlas. Work down the gears to the Number 6 thickness and cut the noodles in the width used for fettuccini.
True confession: I've often use store bought Korean noodles. They work well for Mongolian dishes and also for ramen. I think the best brand is "Wang". They are labeled "Korean Knife-Cut Fresh Noodle Vermicelle". Of course, nothing has the same texture or taste as Anna's noodles, but the Wang brand is an excellent substitute.