I love chickpeas—whether in stews, curries, salads, fritters, braises, masalas, or soups. Ras Dashen's chickpea salad is my absolute favorite and I order it every time I'm in the restaurant. Watching Zenash prepare it has taught me some of the finer points. I can now make a credible version at home. It also goes well as a part of a Mediterranean or Middle Eastern meal.
All the little details matter. The salad is best served as soon as the fried chickpeas have cooled to room temperature, and are gently tossed with the rest of the ingredients. You can use canned chickpeas (look for the Goya brand), but flavor and texture are much better if you start with dried beans. My favorite method for preparing them is in a pressure cooker.
I've tried tossing the chickpeas with olive oil and roasting them in the oven until brown and crispy. They're good and much less messy to prepare, but don't have the same fabulous texture—crunchy on the outside, creamy on the inside—that you get by frying the chickpeas.

Ingredients
Salad
3 cups cooked chickpeas, patted with paper towels until completely dry
2-4 Tbl canola oil or 2 Tbl olive oil (if you are oven-roasting the chickpeas)
1 cup diced fresh tomato
2 Tbl minced cilantro
2 Tbl minced red onion
2 – 3 Tbl diced jalapeño, with or without seeds
1 Tbl minced scallions
1-2 Tbl fresh lemon juice
2-4 Tbl Zenash's salad dressing (or your own favorite tart/sweet salad dressing)
Kosher salt to taste
Dressing
(The recipe is my best guess!)
2 Tbl balsamic vinegar
2 Tbl white vinegar
2 Tbl olive oil
½ tsp. grated fresh ginger
½ tsp. (1 small clove) grated fresh garlic
½ tsp. black pepper
½ tsp. dried Ethiopian basil
Salt to taste
Instructions
Shallow fry the chickpeas in a 12-inch skillet, coating the bottom of the pan with a quarter inch of canola oil. Be careful! The chickpeas really spit and pop as they fry! Alternatively, toss the chickpeas with 2 Tbl olive oil and roast them in a 350° oven for approximately 30 minutes.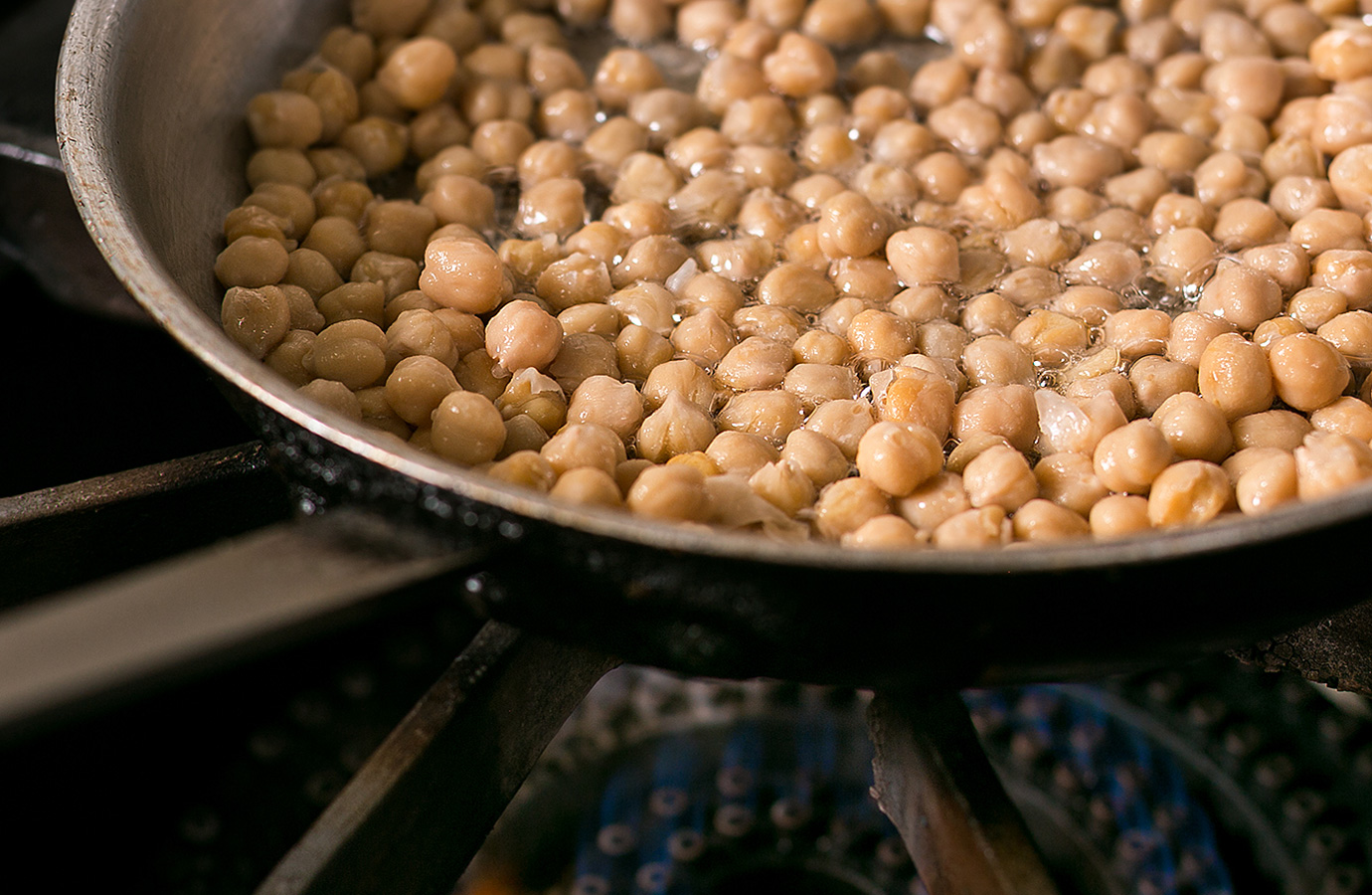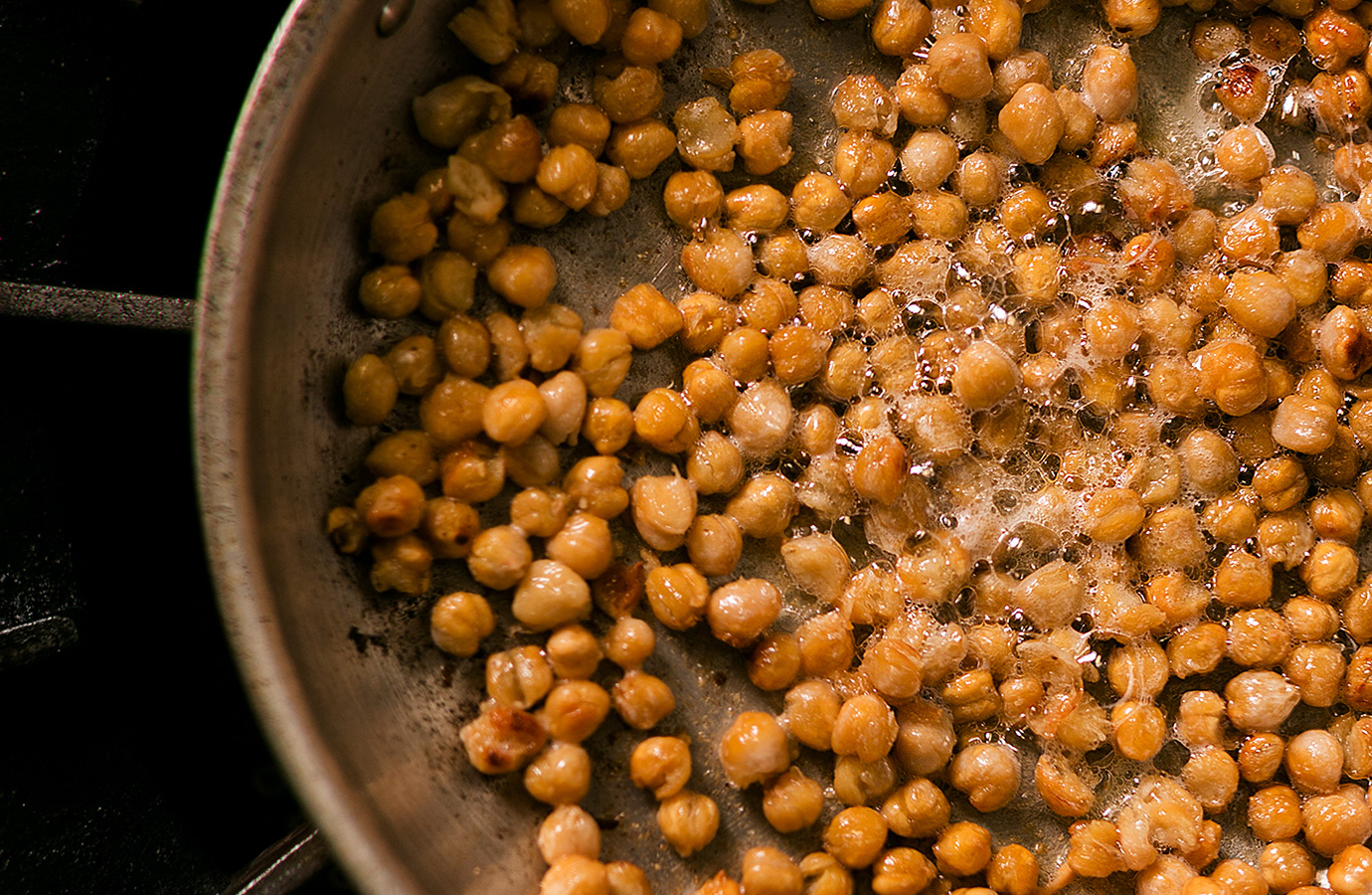 Drain the chickpeas in a paper-lined strainer. Toss them with lemon juice and salt to taste.
When the seasoned chickpeas are at room temperature, add fresh tomato, cilantro, red onion and jalapeño. For presentation, Zenash layers each ingredient in the salad. Season to taste with 2-4 Tbl of the salad dressing. Check for salt. Drizzle with fresh lemon juice.
Arrange on a platter and sprinkle with minced scallion. Decorate with halved cherry tomatoes. Serve immediately.